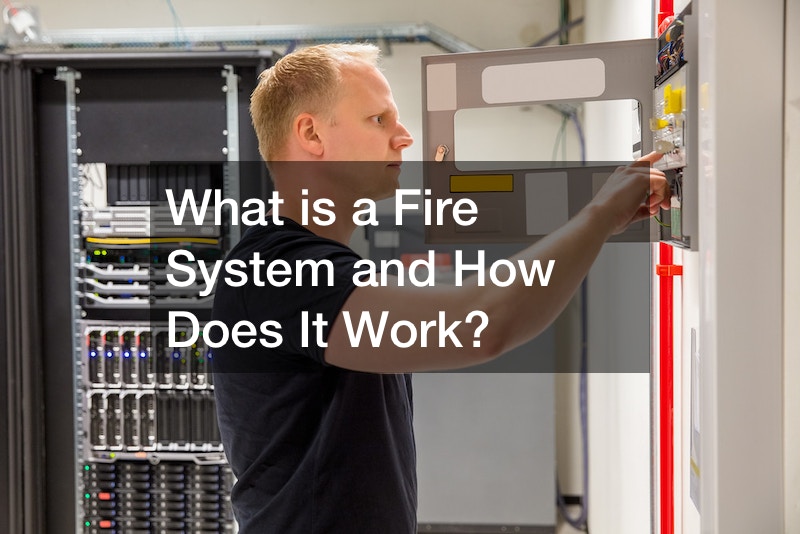 A fire system is a unit that consists of several visual and audio signalization devices. These devices warn people about a possible fire when they detect a fire, smoke, or carbon monoxide in a certain zone. Once the system senses a possible fire, it lets out a wide siren and gives off bright flashing lights. Read on to find out how a fire alarm system works.
A conventional fire alarm system consists of a fire alarm panel, call points, sensors and bases, flashers and sounders, and power supply accessories. The fire, smoke, or carbon monoxide detectors transmit signals to the control panel of a possible fire. The fire alarm control panel, which controls all of the system settings, signals the sounders to emit a siren while the flashers emit intermittent flashes to warn about the fire.
The panel also turns on sprinklers to extinguish the fire. Moreover, the alarm control panel also calls relevant authorities like fire stations to help extinguish the fire. The panel then triggers a backup power controller that unlocks safety exit doors around a building to allow people to exit. Click the link above for more information about how the fire system works.