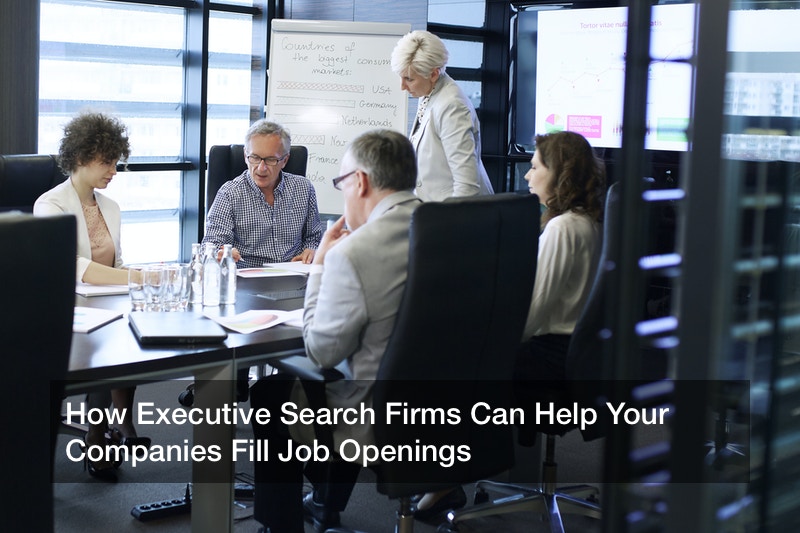 If you've ever seen the movie "Office Space," then you're likely familiar with the scenes involving the two Bobs—consultants who help Inatech with some staff consolidation and restructuring.
Obviously, the movie presents an exaggerated look at office life, but in all seriousness, consultants can be very helpful to large companies in a variety of ways.
Say for example that your company is looking to fill some job vacancies. It can be a tricky thing in today's job climate, if for no other reason than people are switching jobs now more than ever. By June of 2015, it was estimated that 2.7 million workers voluntarily left their jobs.
These days, people are leaving their jobs more than ever for a variety of reasons; some don't feel that they're being recognized enough for their hard work; others just aren't a good fit for the jobs they're doing and some are just plain unhappy with their jobs.
Bottom line: HR executive search consultants can be a big help when it comes time to fill job openings. With the help of HR search consultants, companies can identify, interview and ultimately hire quality candidates for jobs.
There are many benefits to using HR executive search consultants, but two of the biggest areas where they can help are identifying candidates and interviewing or presenting candidates:
Identifying candidates
Executive search firms may not have a direct hand in a company's job search and may not see a company's posting for a particular job. Still, some of the ways in which HR executive search firms and consultants can help include:
Identifying candidates and executives working a particular field, who may fit the bill for what a company is looking for. If a company so chooses, search firms can be very involved in a job search and use active recruiting techniques to attract candidates.
HR executive search consultants also have a large contact network. That may include candidates for a job or executives in the field, who can offer help with finding quality candidates.
Search firms act immediately, rather than waiting for candidates to come to them. In this way search firms are able to compile the best list of candidates possible.
Interviewing and presenting candidates
One of the biggest benefits to using executive search firms is that they can save companies time by narrowing a long list of candidates down a few select finalists.
Search firms also have very thorough screening processes, which includes security and background checks. This makes companies more comfortable about the hires they make.
Search firms spend time interviewing and getting to know a candidate so well that they can offer solid perspective on a candidate's future potential.
HR executive search consultants can also be thought of as trusted advisors during the hiring process, since they can address concerns and questions a company has.
Search firms work with clients in a variety of industries, so they have a very extensive knowledge of trends within a particular industry.
Search firms can essentially be thought of as liaisons between companies and candidates and can handle all the planning and preparation of the interview process.
Search firms and consultants spent time getting to know a company inside and out—much like the Bobs did in Office Space—so they'll be able to figure out just what a company's needs are and be able to tell candidates just what the company is looking for.
Search firms are also experienced in negotiating and know market value, so they'll be able to help companies close deals with candidates.
One of the biggest benefits of search firms is that they can remain objective during a hiring process, which helps prevent information from being leaked.
Another huge benefit of search firms is that many of them offer a guarantee: if their services don't work, they'll conduct another search for a reduced rate.
By using the services of an executive search firm, your company can save lots of time and money when it comes to fill a job opening. Search firms can find your company the absolute best candidates who will add value to your company and be able to help your company meet its goals.